CUSTOM SOFTWARE DEVELOPMENT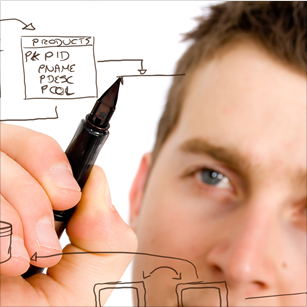 We perform corporate developments in different vertical markets and company areas. Our accountability for projects begins from their very conception and through their study, design, development and implementation. We are experts in the development of custom solutions and apply the best technologies available on the market.
Our company is ISO 9001:2008 certified for all our processes, which ensures the highest quality standards. This is how we create successful solutions. Through techniques and with the necessary tools, we optimize time and reduce costs for our clients, deliver within the agreed deadlines, and maintain a reduced work team with the necessary number of professionals. Thus, risks are minimized and results are maximized based on the required quality indicators.
APPLICATION OF TECHNOLOGICAL IMPROVEMENTS
EXPERIENCE IN VERTICAL MARKETS
APPLICATION MANAGEMENT (Software Factory)
Our process consists in acquiring the necessary knowledge about our client's applications, whether or not developed by our company, and managing them from that point on, resolving any incidents that may occur and making evolutionary and preventive improvements on them.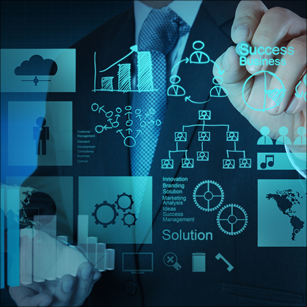 This service is not only a help desk for incident resolution, as it also seeks to add value, anticipating any problems that may emerge and proposing adequate solutions. Our teams are largely formed by senior-profile professionals who perform the work and guide the rest of the team members.
MANAGEMENT OF ALL APPLICATIONS
PROJECT MANAGEMENT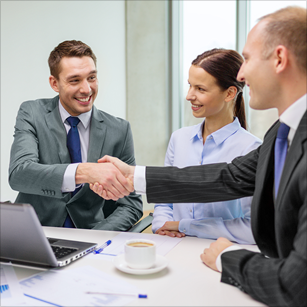 On occasions, we integrate and coordinate projects oriented to software development and/or implementation. To that end, we manage the different stages of the project's life cycle and seek to optimize the allocation and use of resources.
We work to establish the scope, analysis and definition of the user's requirements as well as its technical and functional architecture in the estimation of efforts and change and risk management. Also, we help determine the most appropriate work method for the development and/or implementation of projects and the documentation associated with the process along with the planning and execution of testing activities.
ASSISTANCE TO PROJECT LEADER
APPLICATION OF STANDARDS AND METHODS